Our training activity is specifically designed for professionals and freelancers, managers and corporate executives from any sector. Our business language courses, for individual students or groups, take place all year round and can be delivered at your facility, online or in our classrooms.
We plan our courses to satisfy the language needs of professionals who frequently travel abroad for business, or companies needing to increase and enhance their linguistic asset in order to develop sound and ongoing business relationships on a global scale. Moreover, we can help companies organising a specific Italian language training for their foreign personnel.
[tabcontainer] [tabtext]Preliminary Analysis[/tabtext] [tabtext]Planning[/tabtext] [tabtext]Course Types[/tabtext] [tabtext]Course Delivery[/tabtext][tabtext]Quality Check[/tabtext] [tabtext]Ongoing Training[/tabtext] [/tabcontainer] [tabcontent]
Each training path is unique and customised, based on each client's real needs, existing knowledge and learning purposes drawing to start a language course for a company's personnel or management.
As our mission is providing our clients with top quality services, which is why, before starting any course, we always care about:
Establishing the company's training needs
Assessing the linguistic asset already available
Identifying the proficiency levels necessary for the set goals and needs
Suggesting the most suitable paths to achieve these goals
Planning priority actions  for target linguistic enhancement of human resources
Each course is planned and designed with customised teaching programmes: the learning action plan focuses on specific professional vocabulary and on the analysis of simulated professional situations by using case studies, dialogues and role plays.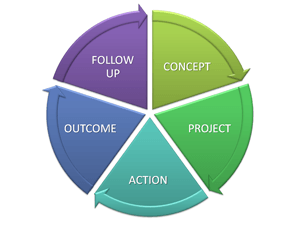 Conveying information properly in a foreign language and in different professional contexts is essential, as it can definitely increase the communicative efficacy and help in achieving business goals. We know this, therefore we base each and every course both on existing language skills of individual students or groups and on the real communication needs in your reference working context.
Moreover, all courses feature the highest level of flexibility, thus allowing each student to arrange the most suitable lesson schedule according to the company's needs.
Despite being highly 
customisable
 and 
tailor-made
, our courses have a different approach based on the professional role involved in the language training. In particular, we have detected the following types:
Crash couses for managers
Specific courses for corporate executives
Courses for professionals and freelancers
Courses for doctors and HCPs
Italian language courses for foreign personnel
Language for specific purposes courses
You can choose between the following different course delivery types:
| | | |
| --- | --- | --- |
| | Standard Type | |
| In-house Courses | In-company Courses | Online Courses |
Mixed Type
In-house/company + Online Courses
For further information, please contact us or see the relevant section.
Each course is conceived in compliance with a rigorous quality check process. We ask all our students to take an entry test in order to assess their language abilities,  determine their learning style and establish their training purposes in relation to their professional role or category.
The language training, either for individual students or groups, is thus designed in relation to and following a rigorous analysis of the information collected for each student. We then develop our best training strategy and finally present our language action plan to our client, directly setting the training schedule.
After each completed step, we ask each student to take an assessment test on the knowledge gained during the course: this is to ensure a quality check on the training carried out so far. At the end, we issue an attendance certificate including the reference language level obtained.
In addition, after completing the agreed training path, each student has the possibility to fill in an assessment and satisfaction test of the course; we then meticulously analyse and discuss the results directly with our clients, so to further improve the quality of our services.
In addition to our services dedicated to solve non-recurring language needs of companies and professionals, Get-It has also developped a consulting service to create a specific paths for continuous training. Specifically, we assist and advise our clients for the following types of training services:
Professional language enhancement courses abroad, designed for specific professional roles or categories (e.g. doctors, lawyers, etc.)
Business workshops on effective communication in Italian and in a foreign language
Continuous training courses specifically designed for a long term training
[/tabcontent]
We have a disabled-friendly system that makes our facilities easily accessible to people with reduced mobility.
If you think you can benefit from our business language courses, please contact us
 for a free consultancy: we will be glad to set an appointment and discuss the most suitable training modes and types with you.